AMAZE GREY MATT
Elevate your interiors with AMAZE GREY MATT Porcelain Tiles. This box contains 6 tiles, covering an area of 11.64 sq feet. Perfect for floors, walls, and backsplashes, these tiles offer a harmonious blend of chic design and durability, making them a stylish choice for any space.
Call us
Description
Elevate Your Space with AMAZE GREY MATT Porcelain Tiles
Paragraph 1: Timeless Sophistication for Your Interiors Introducing AMAZE GREY MATT Porcelain Tiles, the epitome of timeless sophistication. Crafted with precision and designed for versatility, these tiles redefine the ambiance of any room. The 300 x 600 MM size offers a perfect balance, making them suitable for bathroom walls, kitchen backsplashes, and durable floors. The matt finish exudes a subtle elegance, while the 9.0 MM thickness ensures durability, promising enduring beauty for your interiors.
 Versatile Beauty for Your Floors Enhance your floors with the understated beauty of AMAZE GREY MATT tiles.
The 9.0 MM thickness provides stability and longevity, making them ideal for high-traffic areas. Whether in your living room, kitchen, or office space, these tiles create an atmosphere of sophistication. Experience the fusion of practicality and aesthetics every time you step onto these elegant floors.
Chic Elegance for Your Walls Adorn your walls with the chic elegance of AMAZE GREY MATT tiles.
The matt finish adds depth to your space, creating a canvas of understated luxury. Whether in your bathroom or as a kitchen backsplash, these tiles transform ordinary walls into works of art. The Porcelain_12x24 design ensures seamless installation, allowing your walls to become a testament to refined taste.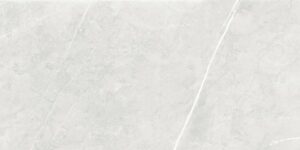 Specifications:
| Material | Porcelain |
| --- | --- |
| Size | 300 x 600 MM |
| Finish | Matt |
| Thickness | 9.0 MM |
| Weight per Box | 51.33 lbs |
| Pieces per Box | 6 |
| Area per Box | 11.64 sq feet |
| Applicable On | Floor, Wall, Backsplash |