GAMA IVORY MATT
Elevate your home with GAMA IVORY MATT Porcelain Tiles. These 300 x 600 MM tiles feature a matte finish, making them suitable for floors, walls, and backsplashes. Each box contains 6 tiles, weighing 51.33 lbs and covering 11.64 sq feet.
Call us
Description
Experience Timeless Elegance with GAMA IVORY MATT Porcelain Tiles
 A Touch of Tranquility for Your Spaces Discover the allure of GAMA IVORY MATT Porcelain Tiles, a blend of sophistication and tranquility for your home. Transform your bathroom into a serene oasis or create a captivating kitchen ambiance with these tiles. The understated elegance of the matte finish brings a sense of calmness, making them ideal for both floors and walls. Each tile, sized at 300 x 600 MM, reflects impeccable craftsmanship and timeless design.
 Seamless Tile Design, Endless Possibilities GAMA IVORY MATT tiles offer a seamless design,
creating a cohesive look in any room they adorn. Whether you're revamping your bathroom walls or designing a stylish kitchen backsplash, these tiles provide endless creative possibilities. The subtle texture adds depth, making them a perfect choice for those who appreciate nuanced aesthetics.
 Unmatched Quality, Unbeatable Prices Crafted from high-quality porcelain,
these tiles are not just beautiful but also durable. Each box contains 6 tiles, covering an area of 11.64 sq feet. With a thickness of 9.0 MM, they are sturdy and long-lasting. Experience luxury without the hefty price tag – GAMA IVORY MATT Porcelain Tiles offer unmatched quality at unbeatable prices.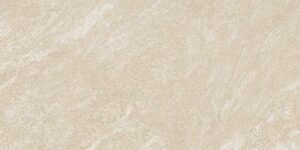 Specifications:
| Material | Porcelain |
| --- | --- |
| Size | 300 x 600 MM |
| Finish | Matt |
| Thickness | 9.0 MM |
| Weight per Box | 51.33 lbs |
| Pieces per Box | 6 |
| Area per Box | 11.64 sq feet |
| Applicable On | Floor, Wall, Backsplash |